Packing & Moving Storage Supplies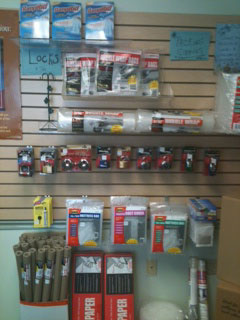 Packing Supplies - We carry a wide supply of packing and storage supplies including:
Padlocks- your key your lock!
Combination locks-use your own combination of numbers or words.
Bubble wrap- keeps your valuables from breakage.
Mattress bags and Dust Covers- Great for the move and to keep things clean.
Corrugated boxes various sizes from small to extra large sturdy with handles.
Brown paper wrap and News paper material for secure packing.
Damp Rid- Save your things from Humidity.
Carpet Mask- Keeps your carpets protected when moving out and moving in!